< Back Fairtrade & Organic Only
Why we support & choose fairtrade & organic cotton.
The cotton for our own Cotton Roots brand of Fairtrade and Organic Polo Shirts, T Shirts, Hoodies, Aprons, Tea Towels, and bags is all grown by Pratima Organic Growers Group in Odisha in south east India. Our blog post gives you more information.  The beauty and joy of Fairtrade is that we can give you details of the entire manufacturing chain from cotton farmer right though to delivery to you.  We hope it gives you confidence that you are buying with care to people and the environment.
Our Cotton Roots Fairtrade and Organic clothing range even caught the eye of the BBC, who paid us a visit and we featured on BBC Working Lunch!

Cotton Roots Embroidery Gallery
Made-to-Order Fairtrade & Organic Clothing
Are you looking for Fairtrade or Organic Garments Manufactured for you? Dyed to your pantone colour? Are you developing Your Own Brand and want Ethically Produced Clothing made-to-order?
Do you want your own Brand Neck Labels or Side Labels?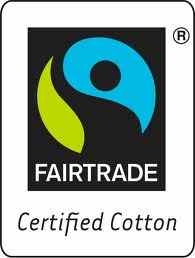 We manufacture Fairtrade and Organic Garments in India.  We are Fairtrade Licencees and we can manufacture garments Especially For You.
Just telephone us on 01908 290482 or email us, and we will guide you through the process.