Sample Service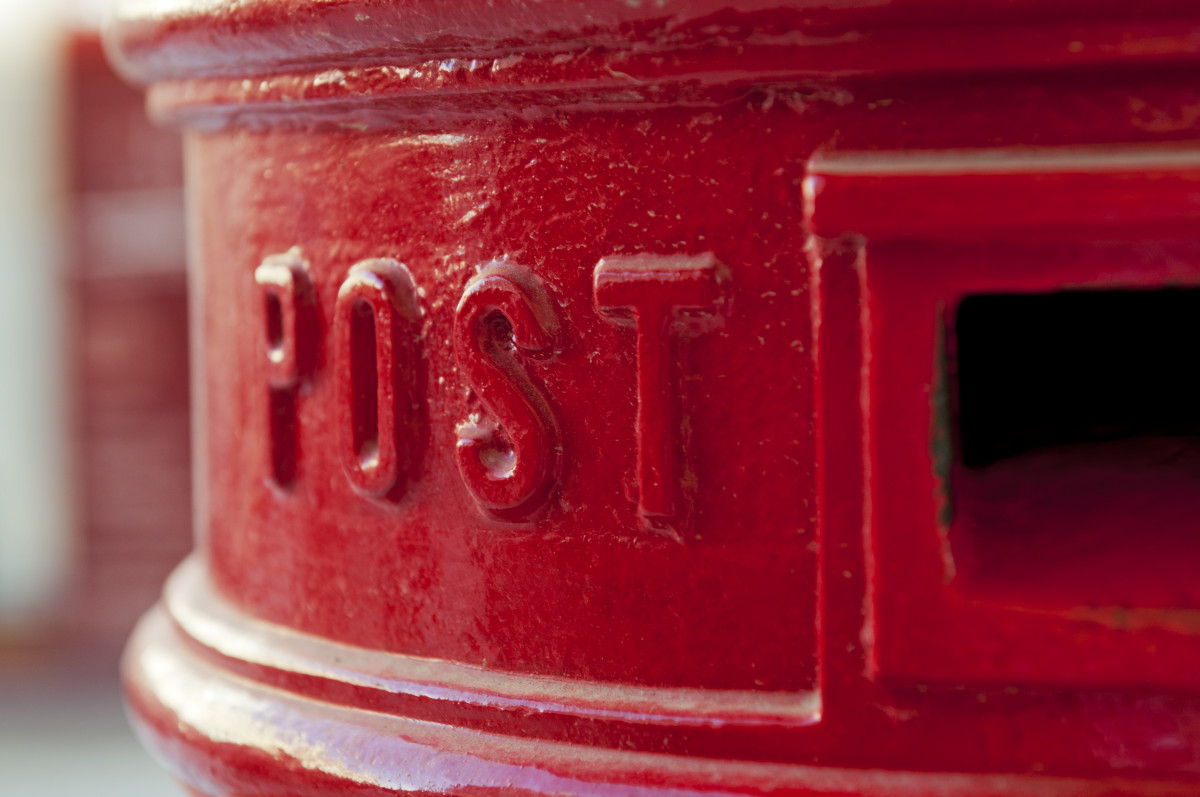 Order samples to feel the quality and see the sizing.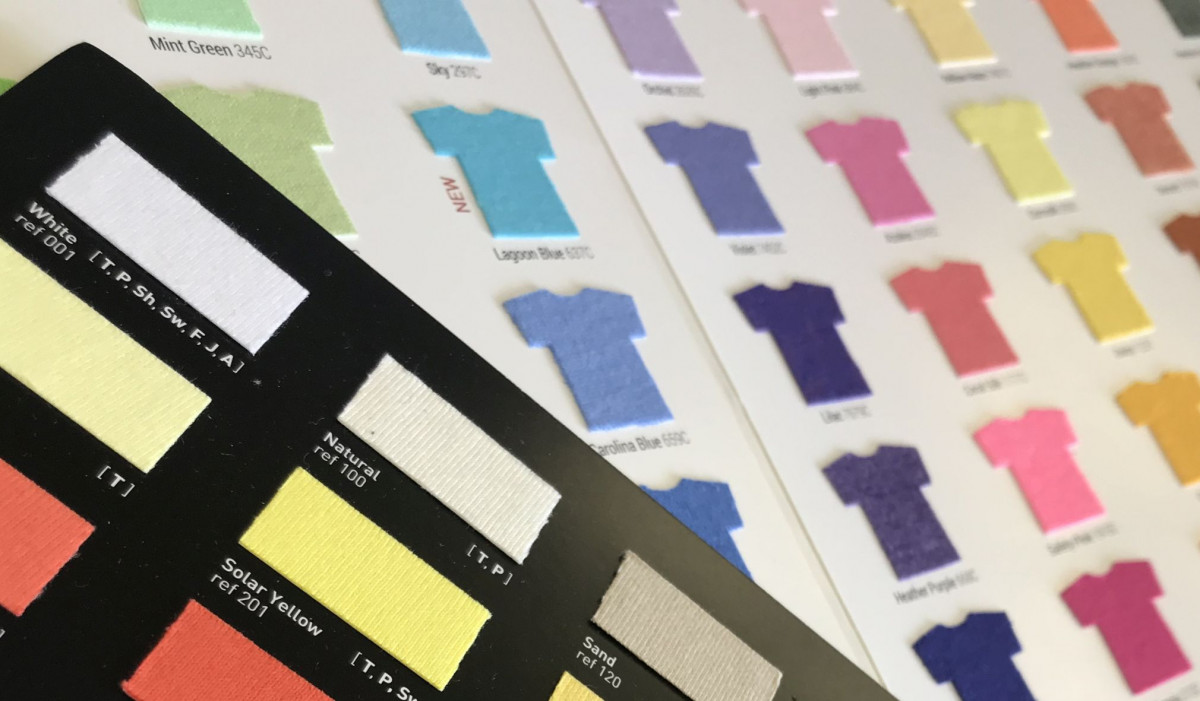 Fabric Colour Samples
We realise that colour is often critical to your choice of garment.  If this is for uniform then you may want to choose a colour that contrasts with your brand colour, or be a close match to it.
For many of our t shirts, polo shirts and sweatshirt we have swatches of fabric colours we can send to you.  You can then choose with confidence the best colour match for your organisation.
We offer a free Pantone, CMYK or RGB matching service.  Just give us your reference and let us find the best matching garments you.
Sample Clothing Service
Once you have decided on the garments you are interested in you might like to see them so you can judge the sizes you need.
To help you choose we offer a sample service.  Contact us to arrange for the samples to be sent to you or order online.   We trust our customers to look after our garments and the sample service works very well.  We do ask that they are returned folded, clean in their original packaging within 14 days.  If the goods are not returned in the same condition then we will refund you.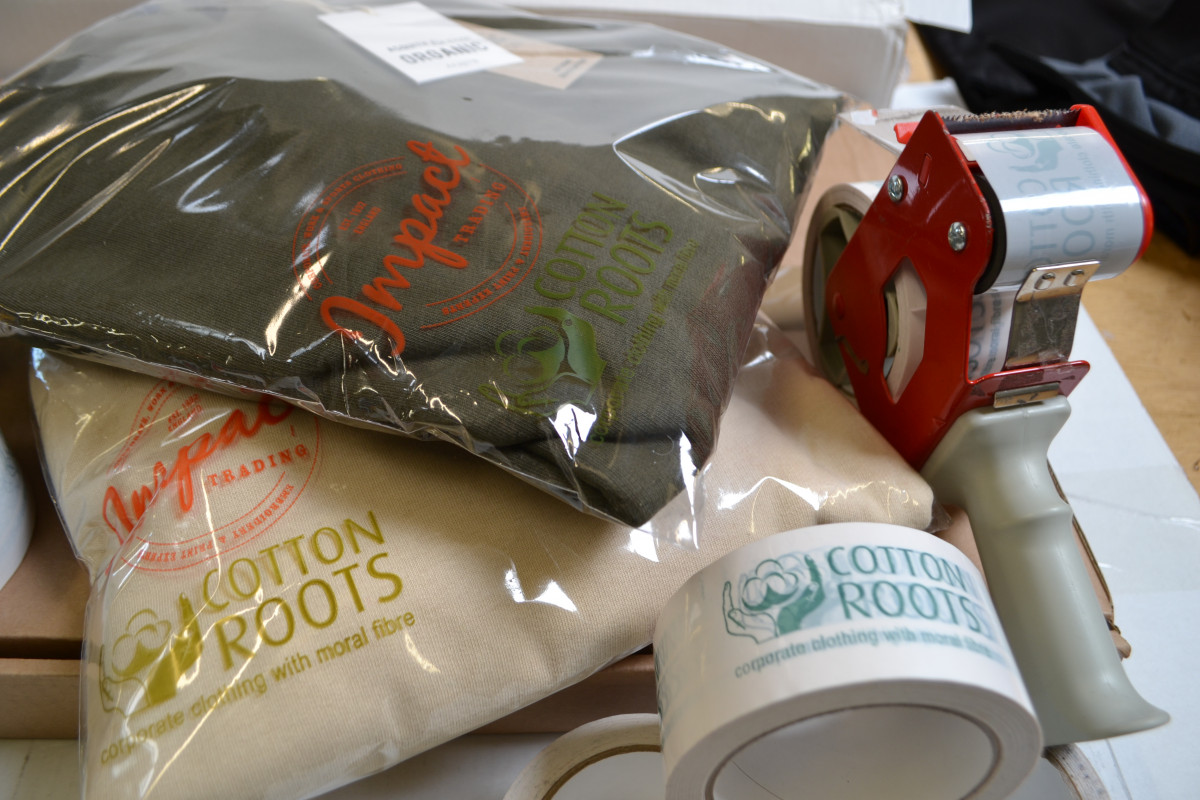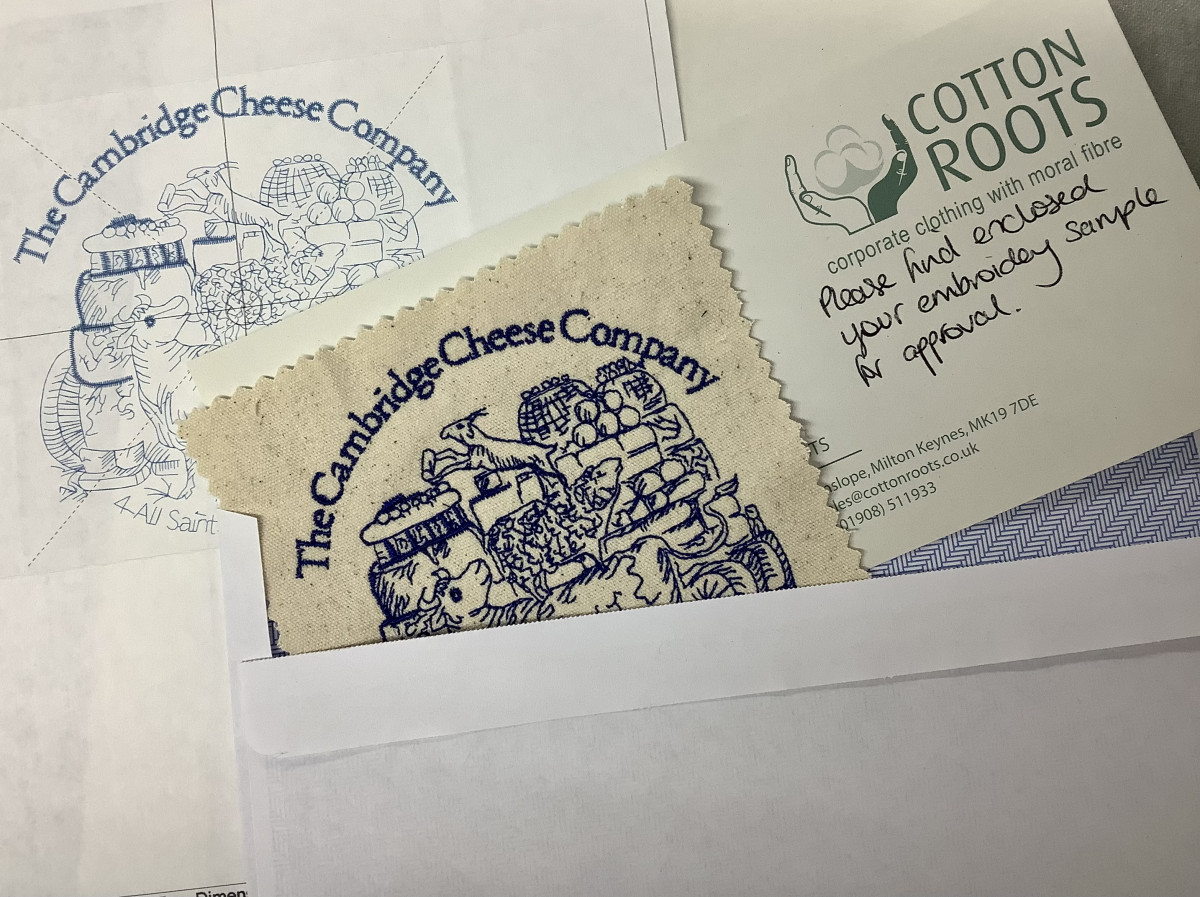 Embroidered samples
If you place an order for workwear of clothing customised with your logo or brand, we will always send you a sample for your approval.
Find out more details about embroidering your logo.
Print Proof for your approval
If you place an order for t shirts, polo shirts, sweatshirt or hoodies, personalised with your brand or logo, we will email you a "proof" for your approval.
Find out more details about printing your design or logo.