< Back Your Brand Label Included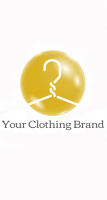 Your Brand Label Included
Where ever you see this symbol it means that we will professionally sew your own label onto the back of the garment. This is included in the price.
The design of the label must fit our guide to qualify.
They need to be either square or rectangular and a maximum of 4cm in width. They will need folded sides or have sides that do not fray to enable a professional final result.
If you have another design please contact us fro advice.
If you do not already have your own labels then we can supply please click here for information.
Your Brand Label Included Certified Products