< Back Fairtrade & Organic T Shirt (CXTSHIU)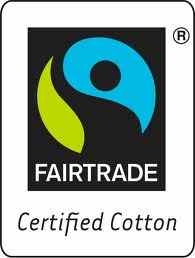 We love these t shirts. Made especially for us at Cotton Roots with 100% Fairtrade and organic certified cotton, 180gsm.
Superb quality and incomparable to the usual promotional t shirt. We choose "long staple" cotton grown by Pratima Organic Growers Group in Odisha, India. Long staple means that the longer fibres can be spun into a much finer, smooth fibres.
You will see our Fairtrade licensee number on the reverse of the neck label. This number is the way in which the entire route the cotton takes is monitored by the Fairtrade Foundation and ensures fair treatment of the people who make the  t shirts for you.
The cotton farmers are guaranteed a fair price they can rely on for the cotton they grow. They farm small pockets of land but often group together as part of a co-operative and use the Fairtrade premium to improve their community - they decide themselves how the money is spent.
Each t shirt has the Fairtrade certification mark alongside the neck label so that your team, staff, supporters, or volunteers are reminded every time they wear it of the choice your organisation have made.
Made with soft, top quality cotton fibres which are long lasting, and have a beautiful comfortable feel.
Washing Instructions
Wash at 40 degrees. Do not Tumble Dry. Do not Bleach. Iron no.1.
Sizes available  XS, S, M, L, XL, 2XL.
Children's Fairtrade and organic t shirts are also available.
£5.80
(£6.96 inc. VAT)
Certifications:
Information: